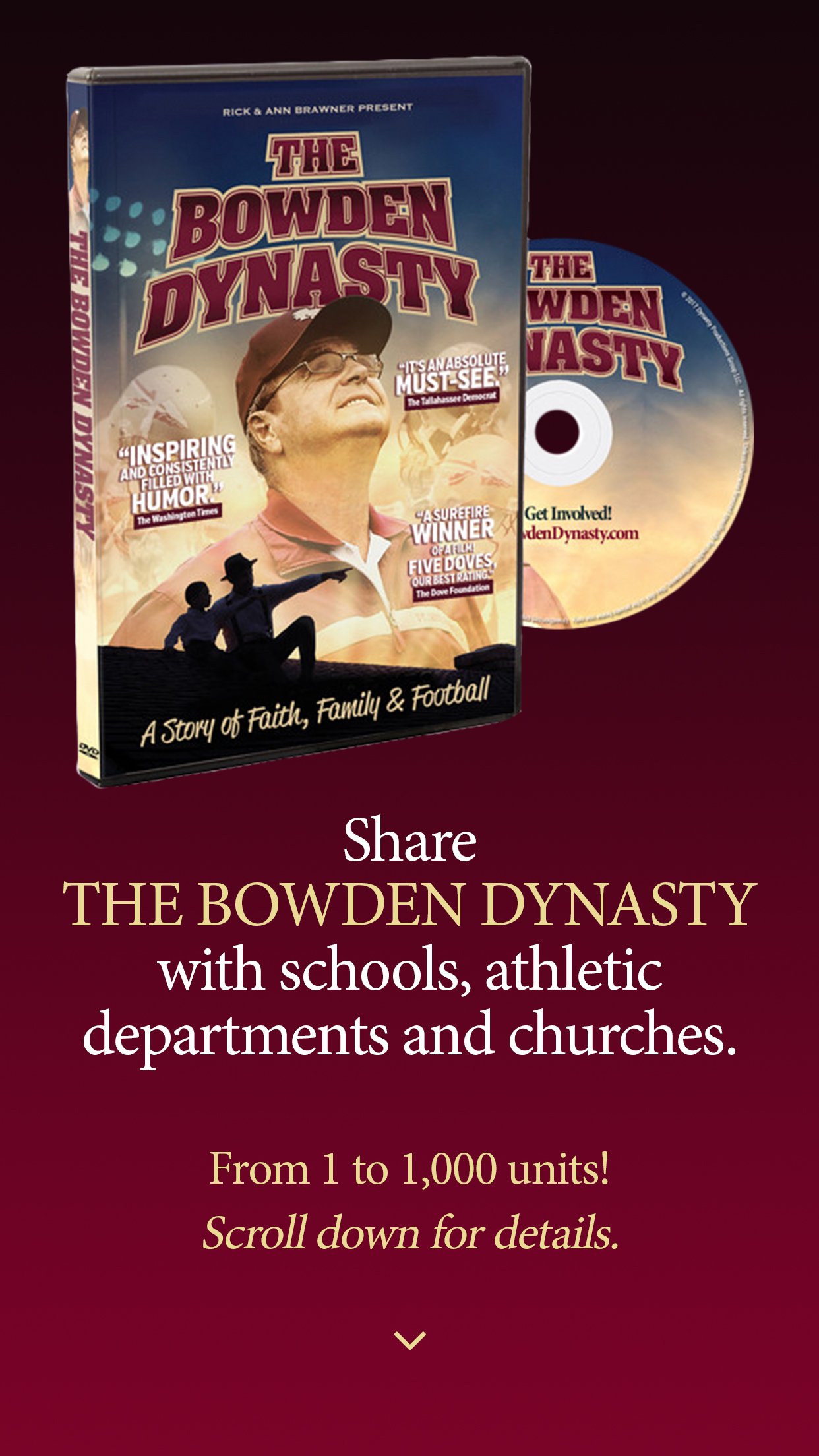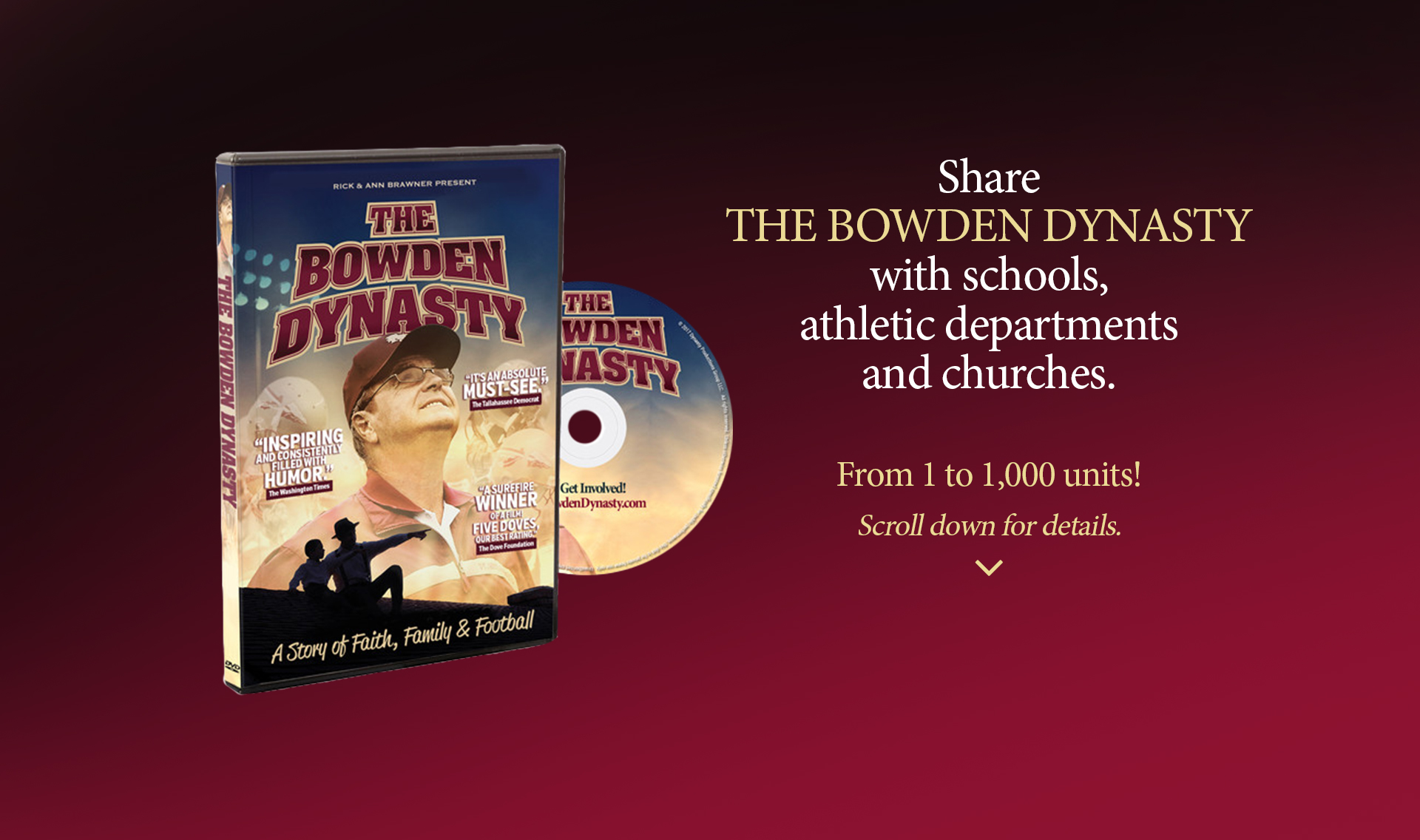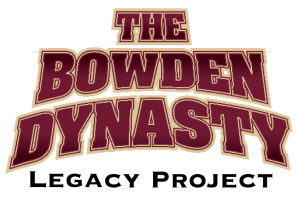 Dear Friend,
We wanted to make a film that was about those amazing teams, not just me. Millions of people watched the Florida State Seminoles during the 14 Dynasty years and I hope we showed that you can win by doing things the right way.
Our film pulls back the curtain to reveal the heart and grit of the men and women behind those exciting teams. These are stories that need to be shared!
My dream is for this film to be placed in every school and church in the country.
- FORMER FSU HEAD FOOTBALL COACH Bobby Bowden
JOIN OUR CHARTER TEAM OF CONTRIBUTORS!
1,000 Schools - ROGER OVERBY
400 Schools - ANDRE WADSWORTH
100 Schools - CHARLIE & TONJA WARD
100 Schools - GARNET & GOLD STORES
100 Schools - THE OSCEOLA
100 Schools - RAY SCHROEDER
100 Schools - PASTOR RONNIE PHILLIPS, JR
50 Schools - BETH ALLEN
50 Churches - DERRICK BROOKS
50 Schools - RASHA & STEPHANIE DRACHKOVITCH
50 Schools - DICK ROBERTS
"It is a rare opportunity, indeed, to be able to say thank you to a living legend in such a tangible and visible way."
- FSU All-American and Pro Football Hall of Famer Derrick Brooks
DVDs NOW SHIPPING. SAVE on Combo Packs Below!